I had my first meeting of 2023 today so my wedding season has officially kicked off. What better time to recap last year than now! It was my first year solo coordinating with Kelly Good Celebrations, and honestly, it went better than I could have imagined. My goal was to blog about each individual wedding the week following the wedding day, but that wasn't on my radar as I was jumping into the next client and also trying to be present with my family. KG Celebrations hit all over the state of Ohio; first starting in Cincinnati, back-to-back weekends in Cleveland, a few in Columbus, and then finishing once again in southern Ohio. It was a lot of driving and some hard overnights away from my boys, but I am super proud of myself. I learned a lot along the way and gained confidence in myself as a small business owner.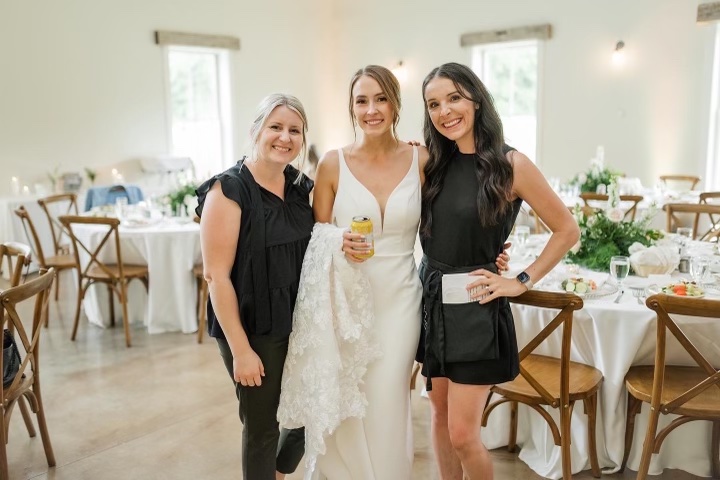 Here's a "quick" recap of my 2022 season:
Wedding season started out as I was just 6 weeks postpartum with Henry. Shelby and Ryan got married right here near my hometown, and it happen to also be the only wedding I did a full recap on. You can read all about the details HERE!
In June I took on Katrina and Kevin's boho/countryside wedding down in Cincinnati at Hope's Way Gathering. It was a new to me venue, but I immediately fell in love. The entire property reminds me of wine country in northern California. It was a lot of DIY, resulting in 20,000 plus steps, but what a perfect way to kick off the summer. I always have a soft spot for my June brides, being a June bride myself. It was 70 degrees and not one cloud in the sky. I feel that both guests and vendors seem to be extra peppy in June, with wedding season just starting to really take off. The energy is high! Katrina and Kevin's wedding day also happen to fall the day after we closed on our new house. Timing couldn't have been more chaotic, but Jake held down the fort with the boys… between unpacking and settling in. I stayed busy bringing Katrina and Kevin's wedding dreams to life.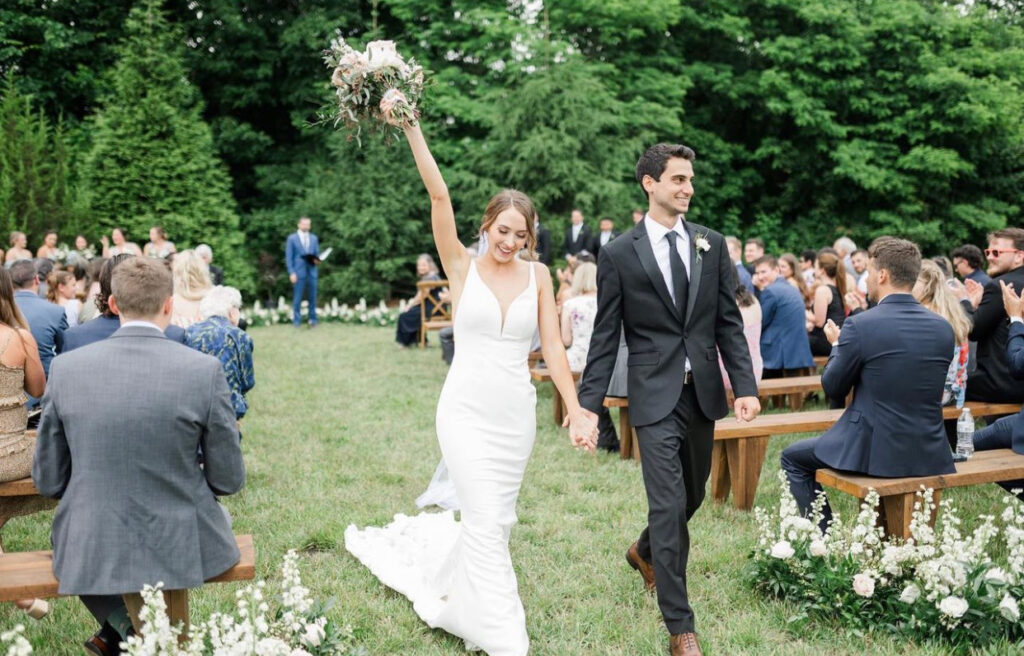 July followed quickly. Ironically just weeks after moving, I found myself spending two weekends in a row back up in Cleveland. Bella and Spencer booked with me just earlier in the new year, and we instantly all clicked. They had a classic Catholic ceremony right in the heart of Cleveland, with a reception at one of Cleveland's finest; Windows on the River. I adored working with Bella and Spencer, and truly feel like we have become friends since their day. It was also my very first time spending an entire weekend way from the boys. (I quickly had to figure out how to pump in the car, in church bathrooms, and venue closets.)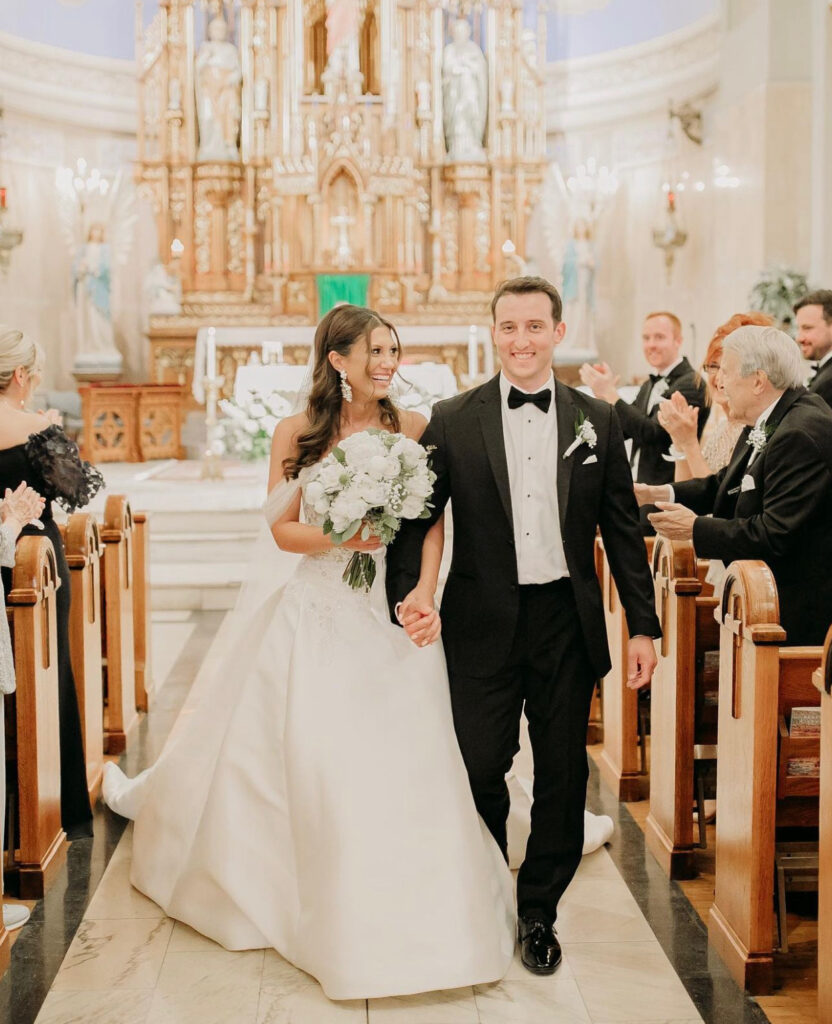 I was back in Cleveland the next weekend for Molly and Ryan's wedding at The Madison. Molly was my very first bride that booked with me when I first launched the coordination side of my business. Both the ceremony and reception were held in downtown Cleveland at The Madison. A modern industrial space with a completely blank canvas to create in. The decor and design gave a subtle ode to their love of the city. Nothing says life long Clevelanders like the Browns mascot making an appearance at the end of the evening. It felt nice being back in Cleveland visiting my favorite coffee spots, driving past our old neighborhood, and of course crashing at my besties house…. but I was ready to spend time with my family for a few weeks in our new home.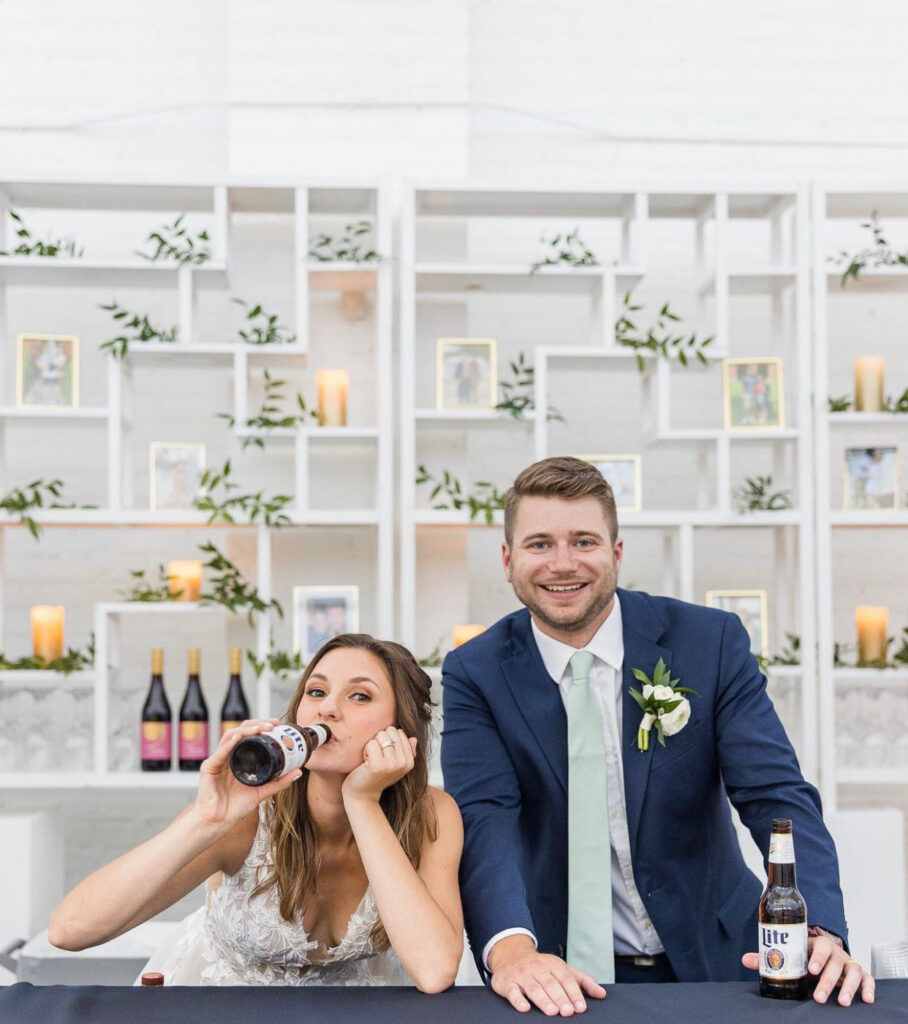 August was filled with travel and family time… but September came upon us, building the bridge between the last of summer and the beginning of fall vibes. Jeanette and Scott married in downtown Columbus, on the first Saturday of Buckeye football. It all felt like magic in our state's capital. The Great Southern Westin ballroom was filled with neutral florals and touches of blue throughout. (Jeanette also happens to be a former classmate of mine, which always makes it feel a bit sweeter.)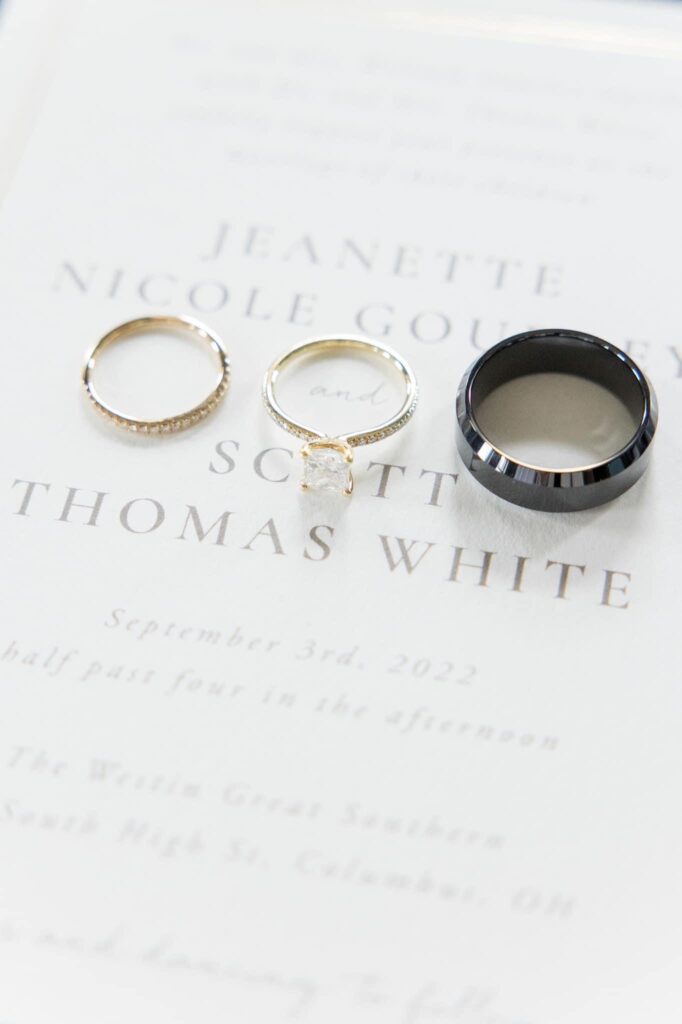 A week later I was back in Columbus for Emily and Joey. Their ceremony was in a beautiful Catholic church, followed by a reception at The Vue. After a summer of neutrals and airy colors, her rustic oranges and pampas grass was a beautiful change heading into the cooler season. With both the bride and groom being Ohio State alumni, it was only right to have a surprise Brutus appearance to open up the dance floor.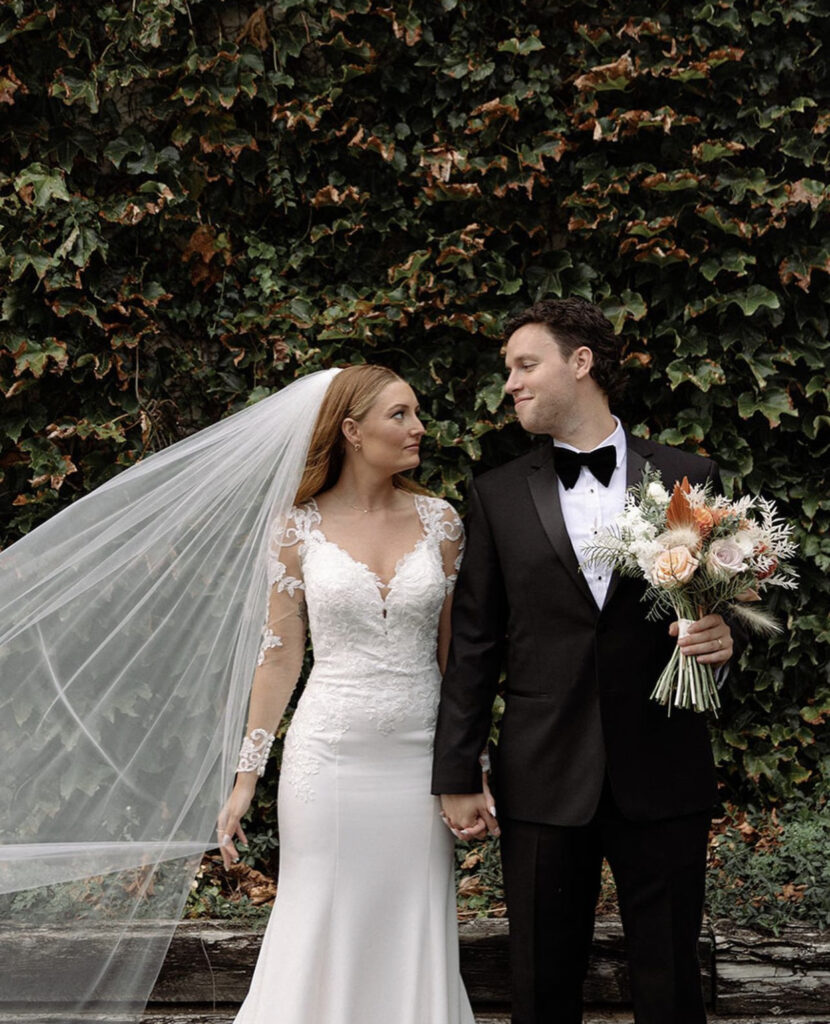 Last but not least, Isabelle and Matt got married at the end of October at Ivy Hills Country Club in Cincinnati. It was the most perfect 70 degree day, setting the stage for an outdoor ceremony overlooking the golf course. It felt right finishing off my season with an intimate guest list of only 65 people and working alongside photographer, Mackenzie, with Film by Fulcher. Working with Matt and Isabelle truly felt like working with friends. Isabelle is the girl that you want to be besties with; so grateful and kind. Always a bonus as a wedding vendor.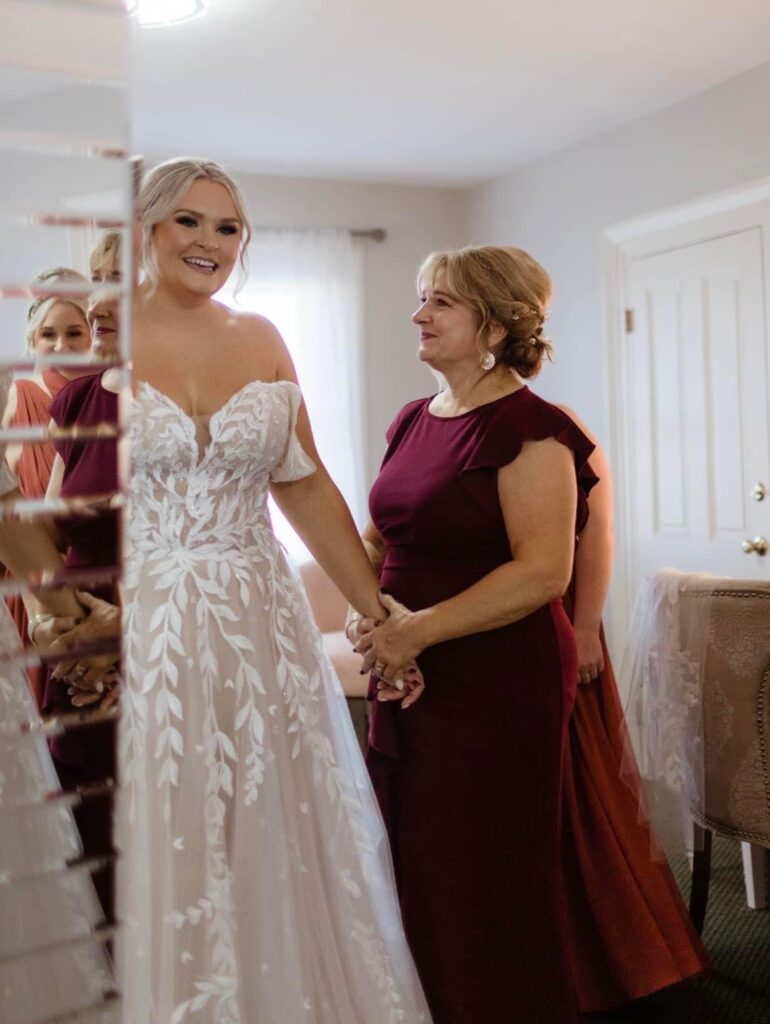 A lengthy, but actually quick wrap up of my 2022 season. I say this after almost every wedding, but I don't take my job lightly. I feel honored that I can be just a small part of someone's "best day ever." As I am nearing the end of my off season, I have gotten to reflect on my strengths, my weaknesses, and also how I can keep growing my business. I'm thrilled to say that I've hired someone part-time, giving me hope that I can one day double book a few wedding dates. I'm also expanding my services in 2023 to partial planning.If you're getting married or know someone, reach out now! I am so grateful.
Until next blog post… (my first baby is turning THREE! How can that be?!)