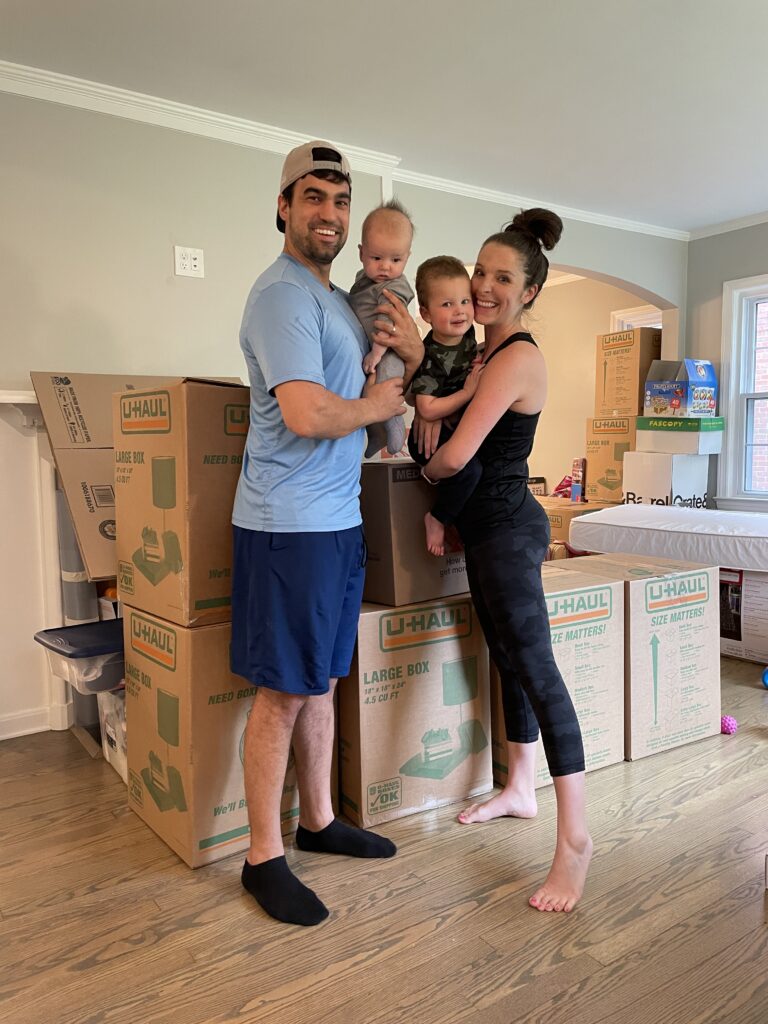 When we moved to Cleveland a little over 5 years ago, I never intended to fall in love with it the way I have. We knew this city wasn't our forever, but my heart can't not be sad saying goodbye. A new chapter is ahead, but I know that I'll never forget our sweet memories here.
When we first moved, we lived in a high rise apartment downtown. At the time, we wanted to be in the middle of the hustle and bustle. Not even 6 months later though, we were craving a yard, a driveway and space. We knew the second we pulled into the driveway on Fairmount Boulevard that we wanted it. We knew it was perfect for us. When I remember Cleveland I want to remember the house we spent our first summer as newlyweds in. The house Connor took his first steps in. And the house Henry came home to, to meet his big brother. Neither of the boys will remember this little gray house, but I will. Our little gray house on Fairmount has been SO good to us!

I want to remember our mid morning walks around the Shaker neighborhoods; and getting the best iced coffees around. I want to remember holidays; hosting Thanksgiving and decorating for Christmas. They were cozy and special, just how I had imagined. Thing I won't miss? …the never ending snow. But that's what we get for living in the snow belt.

Our backyard was one of my favorite things about our house. I want to remember the big trees giving us the perfect amount of shade to lay under in the hammock. I want to remember the twinkle lights covering our pavers where Jake and I would have late night conversations, with a good glass of wine. I want to remember the nursery that I envisioned when we first bought our home; where I shed so many tears (happy and sad) while I rocked my growing babies every night. Of course, I can't not remember our Friday night dance parties with pizza in the oven and country music playing.

And I know I'll always remember the friends we have made that quickly turned into family.

As ready as I am to leave and begin our next chapter in Waynesville, I know I'll be crying as we pull out of the driveway one last time tomorrow. Cleveland was where the best parts of our life started.
But it's time to head HOME now.