It feels natural to say, "I can't believe my baby is two years old"… but in reality, it's getting harder and harder to remember life without our sweet boy. The last two years feels like a blink of an eye, but simultaneously not. We have made so many wonderful memories in just a short time frame. That's motherhood right? The days are long, the years are short, and none of us would trade it for anything.
The growth we've seen in Connor; physically, mentally, and emotionally this year amazes Jake and me every single day. From the very beginning of Connor's life, he has been on his own timeline… An induction was scheduled, but he decided to come 12 hours prior to his forced eviction. He crawled a bit later than normal, knowing that we would just keep picking him up on our hip. He didn't walk until almost 19 months, because crawling was way easier (now he never stops running. And at two years old, we are slowly but surely hearing some improvement in talking. Although he's on his own timeline, his comprehension grows every single day. He knows exactly what we are saying… and still likes to test our patience (like father, like son am I right?!) Connor's compassion and nurturing side though, that's when we are most proud. As much as he is busy and curious, he is equally as loving and gentle with others. The way he cuddles up with my mom when he sees her, or holds my hand while riding the grocery cart. He loves interacting and playing with other kids at gymnastics, and sometimes needs a gentle reminder that not everyone wants a hug or touch. As a parent, there is truly nothing better than seeing your child be kind.
Watching Connor get older and seeing his personality shine through is such a privilege. With that though comes not only heart ache as a mother, but also fear. The more he explores and plays with others and goes off with out me, I fear for his innocence. The day will come that someone will be mean to him. Or he is faced with disappointment. I don't know if I will ever be ready for those "first" tough days.
Like any new mom, there were a lot of moments in Connor's first year of life that I struggled with personally. I didn't feel myself in a majority of ways. Year two though has felt freeing. I've fully accepted this "newer" version of myself! (Just in time to evolve once again in a week or so…) Motherhood is the greatest gift of my life. And I owe it all to a 2 year old that has been so sweet to me. Connor Herbie is busy, curious, and HAPPY! I couldn't ask for anything else.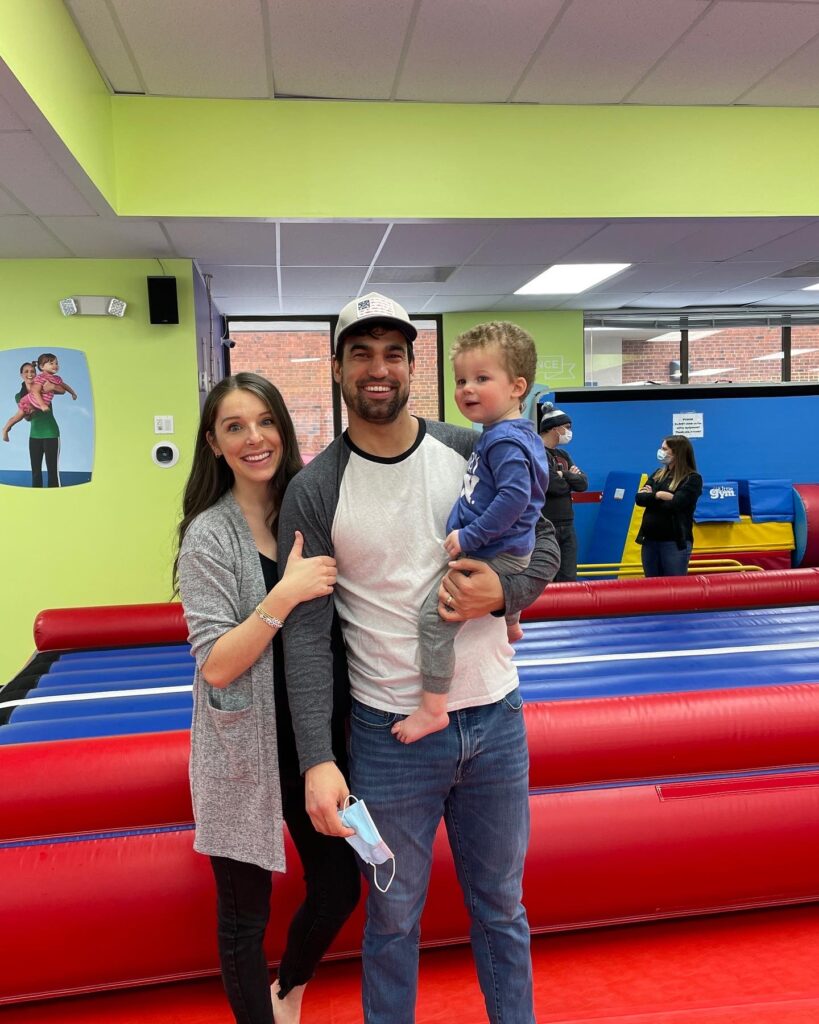 My first baby is about to get promoted to big brother… but my baby he will always be.