With the uncertainty in the world right now, it's honestly a bit hard to write about the love and happiness that weddings bring. So without straying away too far from bridal talk, I wanted to spotlight a few small businesses that you can connect with for your wedding, engagement, or "just because". I know that when the chaos around us calms down, I will continue to strive to support small businesses more than ever. To kick off my small business support, I feel like I would be doing a disservice if didn't start with my #1 girl, and all the joy she brings to her business, to her life, and to others:
Meet Kayla!
Kayla is a full-time Cincinnati based photographer with her husband, Caleb. I had the pleasure of meeting them many years ago while they were shooting my older brother's wedding. Of course when I got engaged, she was the first vendor I booked with, just 18 months out from my big day! Ha! She's also the lady behind my head shots featured on the blog, the one that captured our maternity photos, and now… a genuine dear friend of mine. <3
Some fun facts from Kayla…
"When I was young, I wanted to be either a famous chef or travel the world for National Geographic."
"I didn't graduate from college! #noregrets"
"Queso is my love language."
Q&A!
Q: What got you started with photography in the first place?
A: It's funny, I was always the friend in my group who was taking a thousand pictures no matter what we were doing. My friends actually swore I'd end up doing photography one day, and I just didn't realize that it could be a really successful profession (since it was SO FUN), so I never seriously considered it until I finished high school. Caleb (who is obviously now my amazing husband) and my mom actually went in together on my very first camera for my 19th birthday and I cried about a million tears in the middle of a steakhouse restaurant. It truly just felt like that was the time to begin, and I've never looked back. I began photographing more people (instead of cityscapes/random objects) and was so thrilled that I was able to capture such incredible emotions in one little image! The following year I shot my first wedding to simply "try it out", and I absolutely fell in love with it!

Q: What kind of vibe/style would you consider your photos?
A: Timeless. I think a "non-professional" answer would be bright and airy. We want our images to feel natural and very close to what your eye would see. We want you to be able to pull out your wedding album when you're retired and feel as though those images still reflect how you felt that day!

Q: Favorite thing/event to shoot?
A: My obvious answer would be weddings, mainly because no two are the same, it's the biggest day of your life AND we get a VIP seat to it all! But my non-obvious answer would be Family photos. I absolutely love the beautiful chaos that tiny children bring to the sessions! They are unpredictable, hilarious and they make everyone else so calm. So many people don't make the time for them like I wish they would! Most people say "trust me, we are a hot mess" and my response is always the same; "EVERYONE IS!". We all have "stuff" in our lives, but to see your family through someone else's lens is so beautiful. Freezing those sweet moments in time is something I cherish!

Q: Favorite part of shooting on a wedding day?
A: Hands down, "golden hour". That sweet time during cocktail hour that we get to sneak away with our couple when the sun is going down. It's SO incredibly romantic, and is one of the few moments of the day where our couple gets total privacy. We typically give our clients a few uninterrupted minutes to just be; to close their eyes, to soak it all in! Those always end up being the most-printed photos, too.

Q: Your role vs Caleb's role during a shoot?
A: A lot of times, two photographers just aren't necessary for a family or engagement session, so when Caleb does join me for those, he will usually take that time to get to know the couple better, hold their extra outfit, help in posing or pointing the reflector juuuuust the right way to get me the best light. Now on a wedding day? We are totally interchangeable. I always tell our clients that he is not my second shooter… he is Caleb. He always blows me away at weddings. If you know Caleb, you already know that he is one of the most selfless individuals you'll ever meet and I'm still blown away to see him serve our couples and their families weekend after weekend. By the time I meet the Groomsmen on a wedding day, he is already their new best friend. He has pinned all the flowers, learned all their names, and made them all feel so comfortable. Fast forward to the reception and he's asking what you'd like to drink, what he can get for you (he literally left a reception to drive and get the bar more cranberry juice once!) and working on your same-day sneak peek! So my long answer is, he does it all! I typically lead portrait time because I feel that is where I shine, but if I'm ever not feeling quite myself, he could totally take the reigns (and he has!). Moral of the story: we're incredibly lucky to do what we love, and get to do it together!

Q: How soon do we have to book with you? Do you travel?
A: YES! Caleb and I absolutely love to travel and have been fortunate enough to go to many different states for out-of-town clients (rates depend on time spent/various other costs). Most of our wedding clients book us within the first couple months of being engaged. Typically, I would say booking 12-18+ months out is your best bet to secure your favorite photographer! I think the furthest out we have been booked was 2 years in advance – it's really NEVER too early to secure one of the biggest vendors for your wedding!

Q: What about engagement sessions?
A: Most of our wedding clients book an engagement session with us as well! This allows us to get to know them better AND gives them a lot of practice in front of the camera before their wedding day! I typically say if you're planning on using these images to send out Save-The-Dates, you want to schedule your session at least 6 months before the big day to give time for your gallery to be edited, Save-The-Dates to be ordered and addressed then delivered to your favorite people! If you aren't worried about sending those, then schedule it whenever you want! Our favorite time to shoot is in the warmer months during sunset (usually about 6:00-8:00PM)!

Q: Your best advice for the couple?!
A: I have two answers to this! First, DO WHAT YOU WANT! It's SO hard when you start getting unwanted opinions and everyones thought's on your ideas. At the end of the day, you will be marrying your best friend and that is all that matters. Don't stress about the color of the napkins, what your favors will be, or worry about the food; that stuff is all so trivial and no one will remember the little stuff anyway! Second, TRUST YOUR VENDORS! If you're hiring a professional who has been in business for years, has good reviews and a good personality, you need to trust them! Your DJ will play the best songs, your florist will knock your dream bouquet out of the park, and your photographer will get you images that you never imagined possible. Just have fun picking these people and let them do their thang! 😉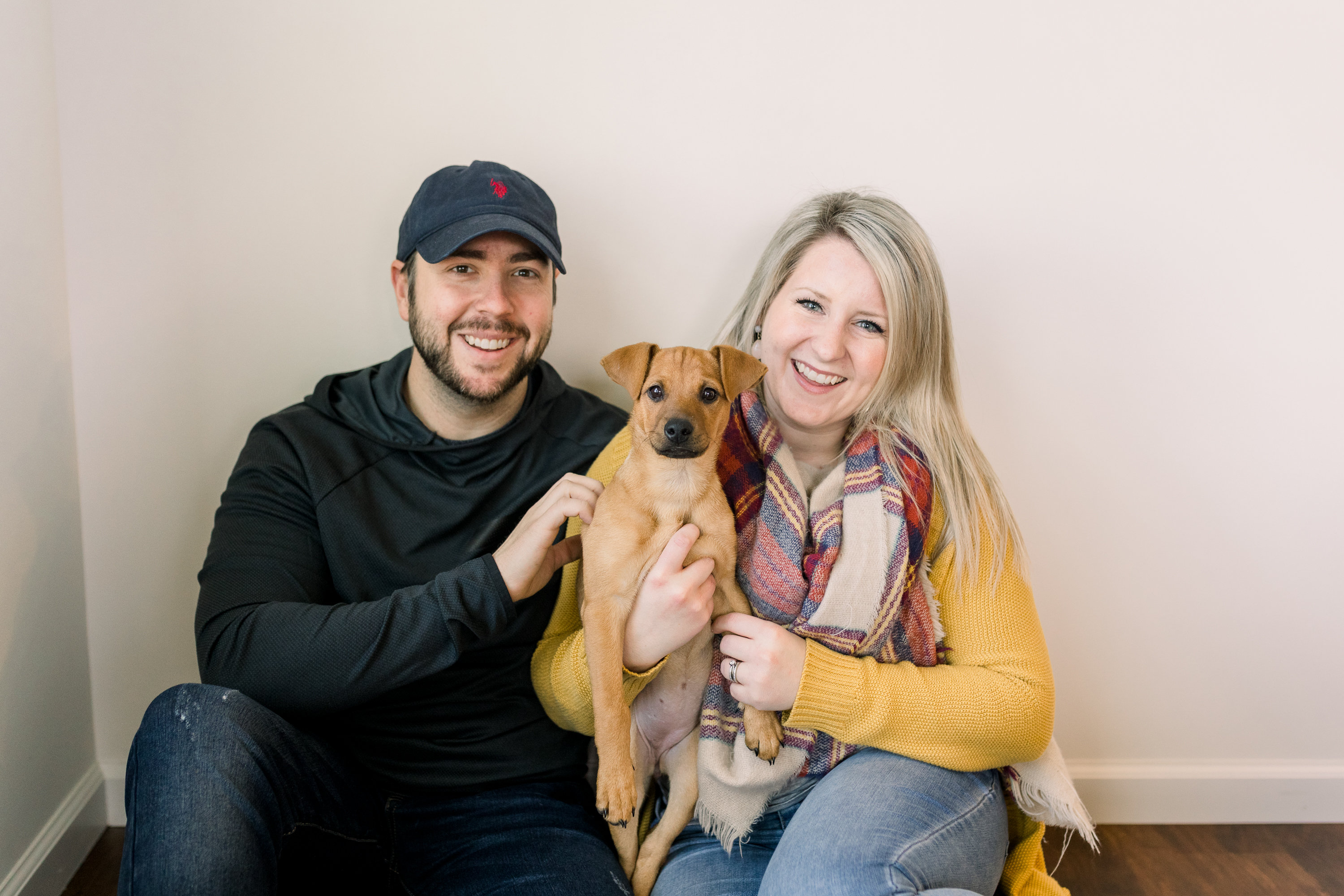 I feel so lucky to have had Kayla turn into such a good friend of mine. Although we live in cities on the opposite side of the state; Instagram, snapchat, and texting has always been an easy go-to for us. From my own wedding, to helping launch this blog, and to capturing the precious moments before becoming a mother… Kayla has been there through it all!
Trust your vendors, support your small businesses, and continue shining light on the people that deserve it! Kayla and Caleb are the best of the best, and I'm honored to share just a little bit of their thriving business. PLEASE follow them on Facebook, Instagram, and check out their gorgeous newly designed website/blog!
Let's keep spreading joy, friends <3 XOXO,