No matter if you got married in a church, on the beach, within 9 months, or after a 2 year engagement, I think we can all agree on one thing…. Weddings are OVERWHELMING! Lists on lists on lists, and by the time your big day actually arrives you are crossing all your fingers and saying every prayer imaginable that nothing has been forgotten, and everything just magically falls into place. (Spoiler Alert: It will!)
My #1 tip for trying to stay afloat during your wedding planning process is PLAN AHEAD! Like WAY ahead! From the moment your engaged, to your wedding day, everything should be written out on your calendar… and hopefully, eventually, sooner rather than later, you should be checking things off. If you're looking for a generic timeline (check out my post HERE)! Today though, I want to give you a few tips and a nice long list to help you on THE DAY OF! From itineraries, to bobby pins, to an extra set of stationary; the list can get overwhelming! (Are you sick of me using that word yet?)
So after much request, here is a list of "things" not to forget on THE day:
My first item isn't actually an item, but rather a way to organize all of your million little "things". Keep a box (or a cute bag like this Mud Pie one above!), in your house that will become your ALL THINGS WEDDING box! Whenever you come across something that you will physically need for your big day, put it in the box. Shoes, Accessories, cake topper, champagne flutes, your something blue item, etc. With everything in one big box, you won't be running around crazy looking for things and trying to remember where you placed it. AND if you are traveling to another destination, and are able to; drop that box off as early as you can. For example, every time I traveled to my parents house during the Spring time, I would drop off another box or bag of stuff. That way, the week of the wedding, my car wasn't jam packed!
Another helpful (and kind of obvious) tip…

Keep notes in your phone!

Every time you think of something new, JOT IT DOWN! I promise you, you'll most likely forget otherwise.
A printed itinerary for everyone in the bridal party (especially groomsmen!), parents, photographers, etc. *I'm thinking I maaay just write an entire post on how to create your day of timeline without wanting to have a complete and total meltdown. Thoughts?!
Extra stationary for the photographer! Those detail shots are always so beautiful <3
Speaking of detail shots… don't forget your

RINGS!

You would think this would be a no-brainer, but I've heard a few horror stories. Our rings were actually safe at my parent's house months before our wedding day. Thank God nobody had to drive back up to Cleveland last minute!!
Marriage license!! (Refer to horror stories above)
Clothes for next day! (Unless you want to wear your wedding dress home 😉 LOL)
A fabric bag for your dress afterwards
Extra bobby pins, and "touchup makeup" from your stylist.
A mini sewing kit, just in case!
While we are on the topic of fabrics… make sure someone knows how to bustle your wedding gown.
If you are giving some type of gift to your S/O make sure delivery is in place.
Gifts or treats for kids (flower girl, ring bearer, etc.) to keep them occupied throughout the day.
Drinks and/or snacks for the party limo. Trust me you'll want a celebratory drink between your ceremony and reception!
An empty car for post wedding day; to load up gifts and extras!
… or make sure someone else is assigned to that job if you are going straight to your honeymoon!
*Things you don't need; Your cell phone! Live in the moment. It will help you really soak in all those special memories on your day.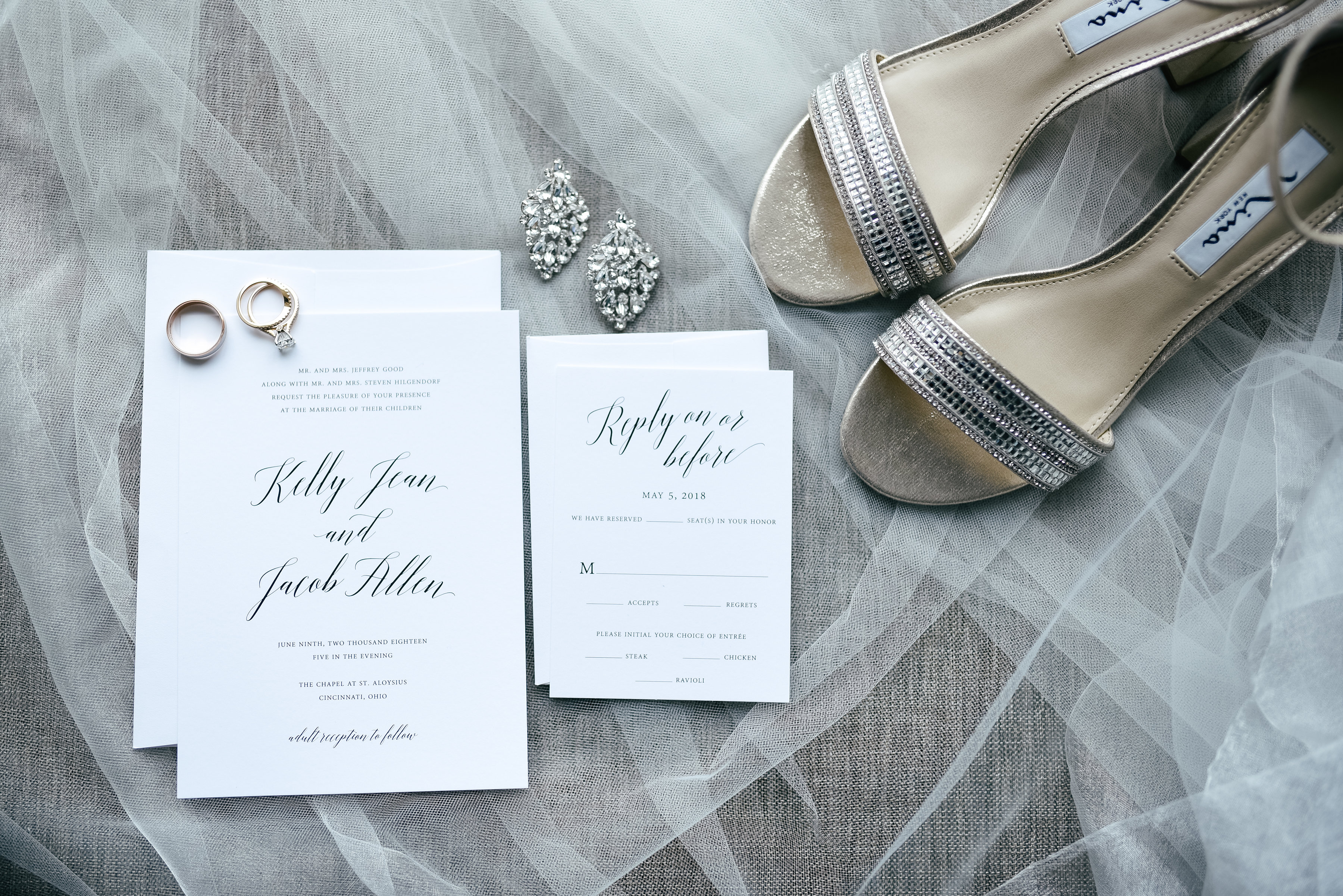 Whew! That was a long one, but hopefully super helpful! Remember to take your planning one day at a time, don't be afraid to ask for help, and keep breathing. You've almost made it <3 …. and then you'll wish you could do it all over again! XOXO